gospel tabernacle
of
faith
church
"In the heart of the city for the Hearts of the people"
​
Gospel Tabernacle of Faith, West Palm Beach's center-city church, is a multicultural Christian congregation that meets in the Summit and Haverhill area. Though our congregation is diverse, we are united by a common life-changing experience with Jesus-Christ. You can experience the difference Christ makes too, regardless of you background or situation.
Our services are in English and Hatian-Creole. Stay informed on what's happening at GTF Church.
​
Main Service Times
​
Sundays 11:00am - 1:30pm & 7:30pm-09:30pm

Wednesdays 07:30pm - 09:30pm

Fridays 07:30pm - 09:30pm
​
Main Service 11:00pm -1:30pm

Evening Service 7:30pm - 9:30pm

Port St Lucie 3:00pm-5:30pm

Pompano 03:00pm - 5:30pm
Missed a message? Want to hear it again? Find weekly podcasts from GTF Church here.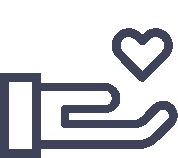 "Whoever is generous to the poor lends to the lord, and he will repay him for his deed."